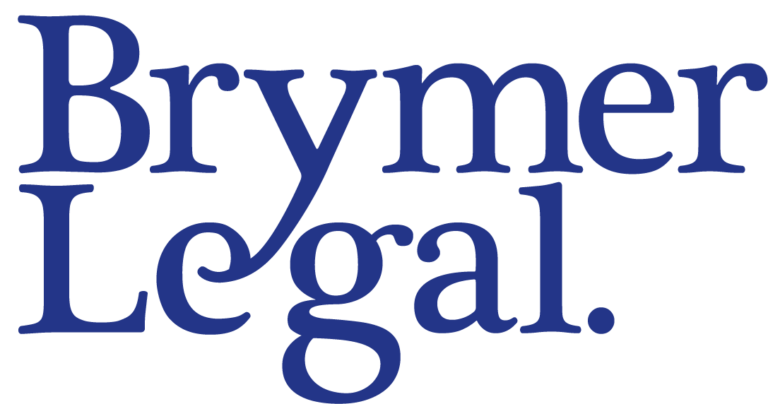 Caring, friendly, and fair
– our vision is to add real value when meeting the needs of our clients' legal matters.
Professionalism, excellence, integrity, value, quality, innovative, exceptional – these are all words which can be used to describe our approach to our business and our clients.
However, above all else, we care about our clients. We care about providing the correct, cost-effective solution to meet our clients' requirements.
Contact us to see how we can help
Expert Reports can be provided on a range of property-related matters and Education law and Intellectual Property law.
Stewart Brymer has experience of sitting as an Arbitrator in a number of arbitrations and is a member of the Scottish Arbitration Centre.
"Stewart represented my company in the sale of a business which had been operating for twenty nine years. He undertook the negotiations with a global corporate firm with a fervent zeal and when necessary, stubbornness on my behalf. He doesn't suffer fools gladly. He cut through superfluous language and stipulations in the four agreements, which made them less complex and consequently less arduous. He is extremely swift to respond and chased me when necessary! I felt ably protected throughout the negotiations and I was very happy with the executed agreements. Throughout the negotiations we retained a sense of humour which saw us through the sheer hard work entailed. I also learned a great deal from Stewart during the process. I recommend him most highly. You want him on your team."

Emma Ford

The British School of Falconry Ltd.
"It has been my pleasure to call Stewart and his team at Brymer Legal my personal and professional Solicitors for nearly 10 years now. Running several small to medium sized enterprises in the education and creative arts sectors across Scotland and the UK, Stewart has never failed to offer detailed, balanced and sound guidance to me in a timely fashion (even with my most unreasonable deadlines). When I am most in need of support and have no idea what to do next, Stewart is always at the end of the phone to point me in the right direction. I wouldn't be able to do my job without him."

Drew Gowland

Managing Director of The MGA Academy of Performing Arts.
"Opinion/Advice proportionate, authoritative and cost-effective."

John Watchman

Watchman & Co., St Andrews
"When you come across a difficult issue in business which requires legal advice you need someone who understands business as well as the law. In Stewart Brymer I found someone who is able to grasp the background facts and circumstances as well as the business need and then apply his knowledge of the law to give practical and sound guidance as to how the matter should be dealt with. That is invaluable. He goes the extra mile and I feel very supported by him. I know that I am in safe hands."

Sarah Lock

Sarah Lock Leadership
"I was faced with a complex land law question involving issues with the Sasine Register and the Land Register. I knew that Stewart would be able to provide me with solutions that other solicitors would not even begin to consider and that is exactly what he did. Well thought out academic thinking but with a practical application. His reputation as one of the best legal minds in the Scottish legal profession is well merited."

Claire Milne WS

Appleby (Isle of Man) LLC
"In my experience, Stewart combines perfectly the real-world, common-sense experience of private practice with the academic learning and discipline which is expected of Professors of Conveyancing. He provides clear, usable opinions within reasonable timescales which, whether supporting or undermining the client's objectives, can readily be understood and accepted by the clients."

Fraser Geddes

Anderson Strathern
"Brymer Legal have proved a valuable asset to the extended team at Richard F Mackay. They are capable, motivated individuals who, in particular, have assisted in putting to bed a problematic issue which we had been making no headway with personally. Their "brand" of law is a refreshingly pragmatic and sensible approach and they are excellently placed to assist businesses like mine."

Scott Mackay

Director at Richard F Mackay Furniture and Carpets, Edinburgh
"Conveyancing is not always straightforward and for those more complex issues we turn to Prof Brymer whose clear thinking and experience are invaluable"

David Johnson

Johnson Legal
"You have been great in terms of ensuring we are looking at things in a grown-up way and not getting bogged down in the detail and can only thank you again. You are one of the few that honours the profession and what it should be."

Mark Hood

Global Energy Partnership
"The name, Stewart Brymer, is synonymous with –"service", "fairness", "attention to detail", "always acting in his client's best interests", and "going the extra mile for his clients". His clients get his undying loyalty."

Scott Carnegie LLB CA

Dand Carnegie, Chartered Accountants, Dundee
"Our company engaged Stewart's services to help us form a corporation in the UK as well as the contract used between our client and our company. Stewart is extremely professional, knowledgeable, prompt, and a pleasure to work with. I will not hesitate to call on him again when the time arises."

Dan Costello

Caddiemaster