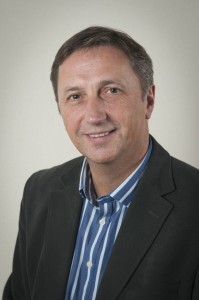 Stewart Brymer OBE qualified as a solicitor in 1981 and became a partner in Thorntons & Dickies WS, Dundee in 1983 where he remained until his resignation from the firm of Thorntons Law LLP in 2009.
During that time, Stewart developed specialisms in a range of disciplines from Conveyancing/Property Law; Commercial Leasing; Intellectual Property Law and Education law and practice.
He was the first solicitor in Scotland to be accredited by The Law Society of Scotland as a specialist in Commercial Leasing law in 1993 and in Intellectual Property law in 1999.
He is an Honorary Professor in law at the University of Dundee.
Stewart Brymer is often appointed as arbitrator in property-related arbitrations and provides Opinions and Expert Reports on Property law and professional Negligence matters. He is also a regular contributor of articles in Greens Property Law Bulletin and is a member of the Steering Group of a Property Law Think Tank – www.unifiscotland.com
Stewart was awarded the OBE in the 2015 New Years Honours List for services to culture and heritage in Dundee.
He is a co-author of Leases along with Professor Robert Rennie and others.